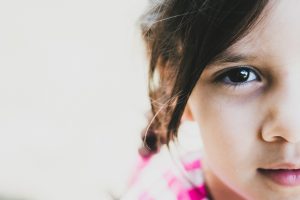 Protecting and Educating Kids About the Dangers of Drugs
Parents want their children to be unaffected by addiction issues. So, addiction may not be a hot topic within your family. However, at some point, all children will probably face peer pressure or witness someone who is struggling with a substance abuse disorder. As your child grows, you can help her understand and develop skills that prevent her from going down the path of addiction.
Avoid Assumptions
Don't assume that your child knows about addiction and related issues. According to kidshealth.org, opening up to your child about the dangers of substance abuse makes it more likely she'll come to you for help when she faces a problem or encounters peer pressure.
Don't assume your child already knows the dangers of drug and alcohol use and abuse, or that she could never fall victim. Though schools may teach students about dealing with peer pressure, it's up to you to guide her in the right direction. You can do so by modeling behavior and keeping the lines of communication open. It's also essential to understand the signs of addiction and substance use, and to watch your children closely for changes.
Discuss Family Addiction Problems Openly
If you or your partner is facing an addiction, start a conversation that validates your child's feelings. Let her know she will always be loved and discuss what steps are being taken for recovery. Customize your discussion for her age group. If a child does not understand what addiction is, you could say that strong cravings can happen over and over throughout the day and night. It is very hard to resist the urge to do what it says. You could compare it to having an annoying song in your head that keeps coming back over and over again.
Acquire Knowledge
 Because it's not easy to explain addiction to a child, your best bet is to acquire as much information as you can. Be ready to answer any awkward questions that could come up. According to Psych Central, while it's not a good idea to lie to your child, you may want to be careful to protect young children from the grittier details.
Be as straightforward as possible if your child has questions. If she asks about your own experience with drugs or other addictions, it is best to tell the truth. Real stories can help her learn about consequences. Telling the truth about your imperfections  also establishes a safety net so your child is more likely to talk to you about her struggles.  By sharing information with your child you also reassure her that in life we have choices. Some of her choices could lead to problems, but making the right decisions will likely lead down a healthier path.
Tell Your Child That It's Not Her Fault
Personality disorders often develop in people with an addiction, spurring them to say irrational things or lash out and blame others. Although addiction is no one's fault, the addicted person is still responsible for their own behavior, and is the only person who can make recovery successful.  If an addict tells a child that she is the cause of the substance abuse, it is not true and it probably isn't even how the addict really feels. Help your child understand that she shouldn't carry a burden of guilt when loving someone with an addiction.
Find support
A support system is crucial in maintaining a sense of normalcy and stability in families. This may include a support group, friends, family and an accountability partner. Parents often face high levels of stress and need to make tough choices that will mold their child's life. Parents need to seek support for themselves as well as for their children.
Addiction can affect everyone involved, especially a child who doesn't fully grasp the concept of addiction. Offer support and protection to your child, repeating the fact that you love her. By talking openly about addiction, you can help her to grow up with the knowledge and confidence to just say no.
Blog  by guest contributor, Jackie Cortez of ThePreventionCoalition.org posted for Healthvista  February 20, 2018.
Revised for readability 5-25-20 by Mary Knutson
Image Courtesy of Unsplash