Encourage Your Inner Child to be Free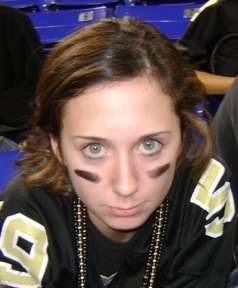 Healing, recovery, and coping involves taking care of ourselves and our "inner child". Each of us has the desire to be cared for, loved and nurtured. That little child inside of you, (even when you are an adult), is called your "inner child." Many people try to control their inner child, keeping them from truly being free to be themselves.  They may hide their inner child and make him or her invisible by:
Wearing one of these "masks"
"Fashion Show Plate" – Dressing up extremely fancy or carefully
"Make-up Artist" – Wearing too much make-up
"Body Perfect – Too much work on body shape and exercise
"Miss Manners" – Too much politeness
"The Blob" – Too much weight (obesity)
"The Glumstress" – Wearing drab colors
"The Overachiever" – Taking on all challenges
"The Daredevil"- Too much risk taking
"The Perfectionist" – Being obsessive or fixated on details
Masking your inner child:
People Pleasing –Always giving people what they want to please them, gain approval, and avoid conflict
Entertaining – Being the "life of the party" by making jokes, being a clown, and making other people happy without being sensitive to your own needs or feelings
Withdrawal, pulling in or nonfeeling – Holding back any emotional responses to make sure no one gets to know how you feel
Looking good – Being sure to look good by overachieving, being perfect, and doing only what seems to be the right thing
Enabling, or rescuing– By always focusing your attention and energies on the needs of others, you keep the focus off of yourself to the point that you can't identify anything you need to work on yourself – You are out of touch with who you are.
Passive aggressive – Agreeing to go along with requests or orders when you disagree and have no plan to follow through
Jumping to negative assumptions – Assuming the worst about what others think and plan to do, you give other people power over you. Many people who have negative thinking hide their true selves to avoid conflict
Acting out, troubled person – Being a person who draws attention to your negative behaviors, you try to hide your real self who is sensitive and needy
Healing to overcome "invisibility" and becoming free to be yourself:
Believe that you and your inner child deserve respect.
Give yourself the nurturing, caring, love, forgiveness, and respect needed to heal.
Let go of self-pity over being neglected or abused as a child, and take charge of your life.
Create a bond between the adult you, and your inner child (to give you a sense of security and self-confidence).
Like your inner child, you may think, "All I want is to have someone hug me and tell me they are proud of me. Why can't it happen?"
Instead, give yourself a hug every day, know your strengths, and be kind to yourself.
Say, "I am proud of me!"
Revised from Messina, J. J. & Messina, C. (2010). Growing down: Tools for healing the inner child. Retrieved from http://jamesjmessina.com/growingdowninnerchild/innerchild.html
Blog #11 written 1-23-16 by Mary Knutson RN for Health Vista, Inc.
Updated for readability 5-25-20