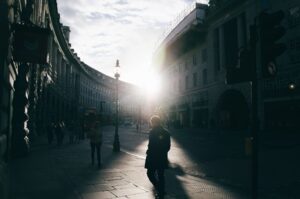 Past or current trauma can affect you, your thoughts, and your behavior. Having past trauma, as a child or as an adult is common in our society.
Trauma affects some people more than others
Some people are more resilient and have more support. Ongoing anxiety issues may be something you need to learn to cope with.  If you have post-traumatic stress disorder (PTSD), more distressing symptoms may continue to affect your life.
Some health care settings are embracing Trauma- informed Care (TIC)
TIC assumes that people have had past traumas and attempts to avoid "triggers". They want to prevent people feeling re-traumatized while they are receiving health care, and help them feel more safe and secure.
TIC Resources and Education are needed
I developed a Trauma Recovery Webquest  to share important information about TIC concepts including both childhood and adult scenarios.  It was designed to be used for health professionals as well as for anyone else.
Please realize that the linked video of childhood trauma in the first Powerpoint. Living with Trauma-Finding Recovery can be quite upsetting.  Feel free to skip that part if you don't think you should watch it.
The webpages have many valuable links. The Trauma Webquest Process page includes a Resilience website and many handouts to help people cope with their symptoms of anxiety, flashbacks, dissociation, or thoughts of self-harm.
I have included (for free) links to some of the Recovery Workbooks that I have had for sale on my website, including Managing Anger, Managing Addiction, Depression, and a Coping & Relaxation Workbook.
Most importantly, you can use the Finding Your Way to Cope with Trauma Workbook !
I sincerely hope that you will find this information to be helpful and useful.
Believe that recovery  is possible.
You might enjoy the following video to inspire you:
Blog post #21  8-27-20 by Mary Knutson Health Vista, Inc.