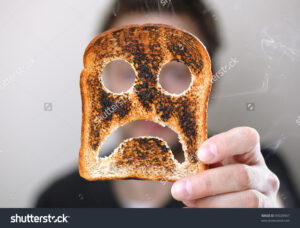 Emotional Eating during the Holidays and beyond:
After the holiday season many of us find our pants fitting a little tighter and our bellies looking a little rounder. The holidays are an amazing time filled with family, fun, friends and of course food (especially the kind that we try to avoid all the other times of the year). Emotions and eating can be connected, making it difficult to avoid overeating during emotional times. Either good or bad emotions can contribute to emotional eating.
Once the holidays are over and reality kicks back in we can take a step back and work harder to avoid overeating. Then, start fresh as you leave behind the holidays and the emotions that they bring. But it can be difficult to avoid emotional eating all year long.
Connections between emotions and eating:
Food and feelings go together. We tend to link food with enjoyment, affection, and nurturing. Food is usually part of emotion-filled events, either happy or unhappy ones. Eating for comfort is a common behavior that comes from a deep connection within us. However, many people eat in response to emotions rather than hunger. If you are overweight, ask yourself if emotional eating is an issue for you.
How to improve control of emotions and eating:
Mindfulness and other cognitive skills (the way that you think) can help limit emotional eating. It can help a lot if you learn to cope better with the ups and downs of daily life, and don't think that everything needs to be perfect.
Learn how to eat healthier to improve your well-being and your mood. Recognize and avoid any "triggers" you have. A trigger food can set off a "binge" of eating, no matter what your mood is. Examples include ice cream, cookies, nuts, potato chips.
Eat when physically hungry and stop when you are full:
We often respond to the sight of food with the impulse to devour it – whether or not we are actually hungry. We miss the subtle feelings of hunger and fullness if we don't slow down to finish chewing and swallowing before we pick up the next bite. It takes 20 minutes for your body to signal its fullness. By eating fast, you are likely to overeat.
Try eating mindfully by savoring the sight, smell, texture, and color of the food. Think about the connection to the outside world, the taste and feel of the food as you eat it slowly.  Stop eating when you are satisfied, even if you haven't finished what is on your plate. You can put it away and eat it later when you are hungry again,
Work to understand the connection between emotions and eating, to help you succeed in maintaining healthy habits and a healthy weight.
Blog #9 by Mary B. Knutson of Health Vista, Inc.
Updated  5-25-20