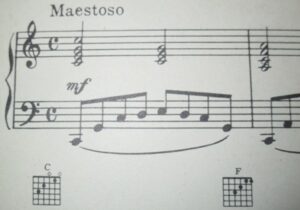 Music can help with coping:
I developed a list of old and new songs from many different kinds of music. Some of these songs and their lyrics could be helpful inspirational music for coping or healing during recovery.
Getting started:
First, try to find all of these songs from the Inspirational Music List on www.YouTube.com and chose the versions that have lyrics on the screen so you can follow the words. The songs are appropriate for adults, but there is another list available for teens at Inspirational Music for Teens. Avoid any that have upsetting images (if you watch the music videos). Play the ones you like as often as you want to, as one of your ways of coping.
A Little Bit Stronger – by Sara Evans
Alive Again – by Matt Maher
Anyway – by Martina McBride
Breakaway – by Kelly Clarkson
Coming Out of the Dark – by Gloria Estefan
Count on Me – by Default
Dare You to Move – by Switchfoot
Dear Prudence – by Beatles
Ever Since the World Began – by Survivor
Eye of the Tiger – by Survivor
Fix You – by Coldplay
If You Just Believe (from The Polar Express soundtrack) – by Josh Groban
Invincible – by Muse
Hero – by Mariah Carey
I Believe I Can Fly (from Space Jam soundtrack) – by R. Kelly
I Hope You Dance – by Lee Ann Womack
I Want to Live – by John Denver
I Will Survive – by Gloria Gaynor
I Won't Let Go – by Rascal Flatts
Keep Your Mind Wide Open (from Bridge to Teribithia soundtrack) – Anna Sophia Robb
It's My Life – by Bon Jovi
Landslide – by Fleetwood Mac
Let Me Be Myself – by 3 Doors Down
Little Wonders (From Meet the Robinsons soundtrack) – by Rob Thomas
Never Surrender – by Corey Hart
One Step at a Time – by Jordin Sparks
Peace Train – by Cat Stevens
Reach – by Gloria Estefan
Simple Man – by Lynyrd Skynard
The Circle of Life (from The Lion King soundtrack) – by Elton John
The Climb – by Miley Cyrus
The Rose – by Bette Midler
Times Like These – by Foo Fighters
Unwritten – by Natasha Bedingfield
You Raise Me Up (from Secret Garden soundtrack) – by Brian Kennedy and Josh Grobin
Win – by Brian McKnight
Enjoy the Music!
Reflection:
What other songs have been inspirational, healing, or comforting to you?
Are there some other songs that you think should be added to this list?
Feel free to contact Mary Knutson to recommend more songs.
The songs above were recommended by Mary Knutson RN, Joyce Clark RN, and the following websites or blogs:
http://www.socialanxietysupport.com/forum/f34/songs-that-inspire-you-to-overcome-adversity-96939/
http://able2know.org/topic/151427-1
http://celestinechua.com/blog/inspirational-songs/
http://www.soberrecovery.com/forums/what-recovery/28260-songs-about-addiction-recovery-post-your-recommendations.html
http://www.soberrecovery.com/forums/substance-abuse/159830-inspirational-songs.html
Blog #5  10-28-15 by Mary Knutson RN, MSN of Health Vista, Inc.
Updated 5-25-20