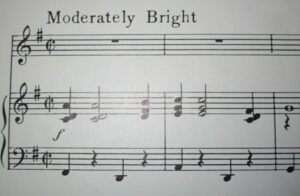 Music can help with coping:
I developed a list of old and new songs  for teenagers from many different kinds of music. Some of these songs and their lyrics could be helpful inspirational music for teens who need.  Music can help with coping and healing during recovery.
Sometimes the music that teen choose to listen too can be edgy or dark and brooding because it matches their mood.  It may feel like the music "understands" their anxiety, depression, or anger. But, music with a positive message would be more effective in the long run.  The following songs on YouTube.com were chosen by other teens.
Getting started with inspirational music:
First, try to find all of these songs from the Inspirational Music for Teens on www.YouTube.com and chose the versions that have lyrics on the screen so you can follow the words. The songs are appropriate for adults, but avoid any that have upsetting images (if you watch the music videos). Play the ones you like as often as you want to, as one of your ways of coping.
Dare You to Move by Switchfoot
Breathe by He is We
Fix You by Coldplay
Never Let Go by David Chowder Band
There is a Way by Newworldson
Everything by Lifehouse
Behind These Hazel Eyes by Kelly Clarkson
You Are More by Tenth Avenue North
Blackbird by the Beatles
Stand by Rascal Flatts
I Won't Let Go by Rascal Flatts
Beautiful by Christina Aguilera
Anyway by Martina McBride
Skyscraper by Demi Lovato
Safe and Sound by Taylor Swift
A River Flows in You by Yiruma
Vanilla Twilight by Owl City
I Won't Give Up by Jason Mraz
K'Naan Wavin' Flag (Celebration Mix)
Brand New Me by Alicia Keyes
Hall of Fame by The Script
Enjoy the music!
Reflection:
What other songs have been inspirational, healing, or comforting to you?
Are there some other songs that you think should be added to this list?
Feel free to contact Mary Knutson to recommend more songs.
Blog #4 written 10-28-15 by Mary Knutson RN, MSN of Health Vista, Inc.
Updated 5-26-20