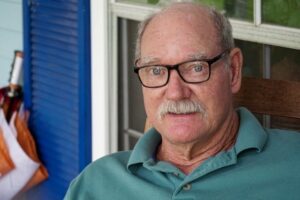 Caring for an aging senior can be a struggle, even if you live nearby. Caring for an elderly parent or loved one from a distance can seem nearly impossible. If your family member needs more care than you can give on occasional visits, it could be time to consider moving closer, or moving home so that you can provide the level of care they need.
Knowing When It's Time to Move Closer
If you are making several drives lasting longer than an hour multiple times each week to check in on or provide care to an aging family member, it may be time to think about moving. Long drives are taxing and can also be costly when tolls and fuel prices are factored in. Rather than spending hours behind the wheel of a car or on some other form of transportation, you could be passing that time with your loved one either providing much-needed care or just spending quality time together. Research shows that spending time with senior family members helps their overall well-being.
Living near an aging relative allows you to spend more time with that person and could also allow you to save some money. Recurring travel expenses can really add up. But, so can paying caregivers to help them while you are away. If you live a long distance from your senior loved one in need of care, you may be paying others to provide the care you would prefer to do yourself (if you didn't have to travel).
Knowing When to Review a Senior's Living Options
For some people with disabilities, it can become dangerous to remain in their current home. Stairs are one of the main obstacles to older people maintaining their independence in their own houses. Even when someone lives with them, it can be difficult or even impossible to deal with going up and down stairs safely. There are options to make steps easier for aging people, but they don't always work for every home.
Stairs are not the only factor to consider when evaluating whether it's time to move your older loved one from their current house. Other factors include bathroom accessibility and the cost of repairs that would be needed to make the home accessible for people with disabilities if and when that is needed.
Sometimes, it makes sense for an elderly loved one to move into your home, or the home of another relative. Or, you could consider the assisted living facilities in your area.
Knowing What Tasks to Hire Out
If your loved one is able to stay at home, keep in mind that there are only so many tasks one caregiver can complete. You should enlist help when it comes to taking on the maintenance of your family member's home. Connecting with local contractors is a smart idea so that you have a go-to contact when something needs fixing. One chore that most people are happy to delegate is yard work. You can search for online lists of service providers or online directories like Yelp, Google My Business. Or use a review site like Angi.
Sometimes there are community program for neighbors helping neighbors that could be used. You can ask some neighbors who does their lawn care. If they do a good job, get the contact information you would need to arrange the help. Or, ask if some young people in your neighborhood are looking to do yard work. That may cost less than a lawn service would charge.
Making changes to your life and in the life of your senior loved one can be overwhelming. Coping and Relaxation techniques can help deal with the transitions needed for safety and health of your loved one Take time to carefully consider what options will work best for you and your family before making important decisions about when to move. Remember that it may take time and patience for everyone involved to adjust to their loss of independence and transition into their new living situation.
For more informative articles like this one, be sure to check out other posts from Health Vista.
Blog Post #29 added 1-17-22 by guest contributor Millie Jones of seniorwellness.info
Edited by Mary Knutson of Health Vista, Inc.