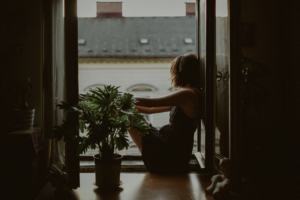 Why is it  important for people in recovery to find resources and stay connected to others?  Because addiction thrives on isolation.  And, you need to find ways to cope.  The loneliness and stress of the COVID-19 pandemic can worsen substance addiction and make relapse more likely.  During uncertain times, people may feel mentally and even physically vulnerable. With less access to support and services, they are at the highest risk.
What does it mean to be in recovery during times of isolation? How do you attend support group meetings? How can you talk to a lawyer? How can you meet with a therapist?
Here are six ways people in recovery can not only survive, but even thrive, during the COVID-19 (Coronavirus ID  19) pandemic:
Seek online mental health treatment
Recovery is a life-long journey. You will need help along the way, often includes seeking therapy. With the special safety regulations during COVID-19, most mental health practitioners have gone online. That would help you to continue therapy with a reliable internet connection, or perhaps by phone. There are many surprisingly affordable options out there.
Use a coping plan
You know that—pandemic or not—there will be ups and downs in your recovery journey. Having a coping plan can help you to deal with anxiety, depression, or addictions, whether or not they are related to COVID-19. If you know what your emotional triggers are, you can plan ahead to identify what helps (and what hinders) those challenging situations. Look at your ways of coping because they could be healthy or unhealthy ways of dealing with it.
Stay busy with work or volunteering
People may be at higher risk for relapse when they are unemployed. Recent studies found that unfavorable employment changes were increased alcohol intake among former heavy drinkers. Many businesses have closed and many people lost their jobs during this pandemic. If you are one of them, continue to look for work—in any meaningful way. Apply for jobs, take online training courses, or volunteer your time. Staying busy can keep you motivated to stay sober.
Find ways to stay accountable
Due to staff cuts and layoffs, some organizations are no longer offering frequent monitoring and testing for people in addiction recovery. That means that some accountability methods might be missing. If you think it is important to be drug tested regularly, you can purchase drug tests, and ask a friend or sponsor to help administer them. Since addiction prefers a cloud of secrecy, shed some light on your journey by using other trusted connections and adding ways of staying accountable.
Recognize the symptoms of isolation
Isolation is a depth of loneliness. We may actually be unaware of how it affects us. We may notice an overwhelming or occasional sense of sadness, but there are many other signs we often miss. When isolation is starting to impact you physically, you may have trouble sleeping, and lapse into unhealthy routines. Some research even showed that people in isolation are also at a higher risk for heart disease or a stroke.  Emotionally, isolation can cause you to struggle with anxiety, depression, low self-esteem, and substance abuse. This puts people in recovery at a greater risk for relapse.
Meet online with others in recovery
Without the in-person support of other people in addiction recovery, people may feel like they have nowhere to turn when they need help to avoid relapse. In many cases, you could meet with support groups, lawyers, health care providers or therapists using apps such as Zoom, if needed. There's a good chance the AA (Alcoholics Anonymous) or NA (Narcotics Anonymous) group you attended is already meeting online. Find out if it is. If it isn't having meetings, do a Google search for other online AA meetings in your area. Many churches and community centers are providing digital space for meetings.  And some websites include online communities. If you seek a supportive community group, ask your counselor or provider to recommend a reputable website. Resist the urge to quickly give information about your identity and location to people you meet online.
With every day in quarantine, the risk of isolation increases. Try out some of the ideas above, or find some additional resources. You can learn how to cope by grounding yourself in this time of disruption and distress. Health Vista has many health resources you can use to guide your recovery, as well as books for managing pain, anxiety, anger, depression, mental illness, and addiction.
Now that you know the challenge that you are dealing with during the COVID-19 pandemic, you can use your time wisely to find and use the resources you need for support and information.  Then, you will be able to cope better and have a more successful recovery during times of isolation.
Blog #22  Posted 12-2-20.  Written  by Dylan Wallace (with edits and additions by Mary Knutson, Health Vista, Inc.)