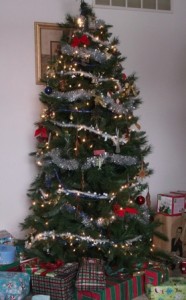 The holidays can be a stressful and hectic time of year.  It is important to find ways of coping and surviving the holidays. They seem to come so fast and it can seem like a letdown when they are over.
Ways of Coping
I have been trying to manage during the holiday season by being more mindful and grateful.  So far, it is helping. I also realize that I am not perfect and my family gatherings won't be either. I have been using candles and scents more. Making efforts to add relaxation to my days or evenings has also been helpful for me.
More Resources for Coping:
On my website, www.healthvista.net,  I have several engaging Powerpoints written by Shari Cavadini, a registered nurse I used to work with.
One of those presentations can be helpful this time of year. It is called 12 Ways to Cope with the Holidays.  You can find it on the website or at the link below.
https://healthvista.net/wp-content/uploads/2015/05/12WaystoCopewiththeHolidays.pdf
The Coping and Relaxation Workbook can also help you cope with the Holiday, or at any time of the year.
As you use your own (both old and new) ways of coping, I hope you can feel the peace and joy of the season!
Blog #8 12/10/15 by Mary Knutson of Health Vista, Inc.
Updated 5-25-20